On November 28, 2022 the Christian Embassy of Paris organized its first dinner! It was an excellent event to launch of our service of support, encouragement and inspiration of the diplomatic corps in Paris.
The feedback was very positive.
The 24 people who participated all appreciated the exceptional setting of the Hunting and Nature Club, and the excellent meal. A diplomat told us he was struck by such a benevolent atmosphere. Another guest specializing in event planning wanted to tell us that he had rarely seen a dinner so well organized. This made us very happy because we had actually worked a lot on its preparation.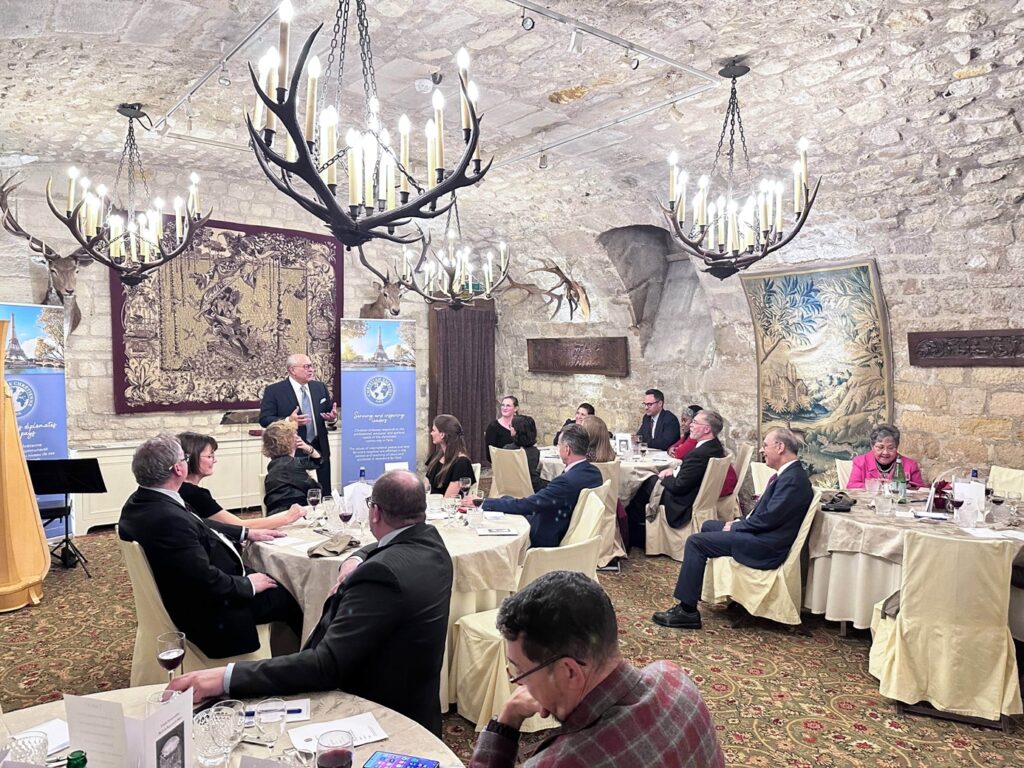 Our speaker, Roger Randall , brought a great message on how personal integrity supports and strengthens our leadership.
Roger Randall has held several management positions in NGOs, including a European NGO with 2,400 employees active in 37 countries.
He is today a member of the European Business Angel Network and assists various organizations based in Nice and Monaco.
Roger and his wife Sara currently run Riviera Partnerships, a strategic alliance based in Sophia Antipolis (France) that connects social entrepreneurs, ideas and projects to make a real difference in society.
Sophia Antipolis is the largest technology park in Europe, concentrating on a few square kilometers outside Nice, 2,500 companies, 40,000 employees of 80 different nationalities and a turnover of 5.6 billion euros.